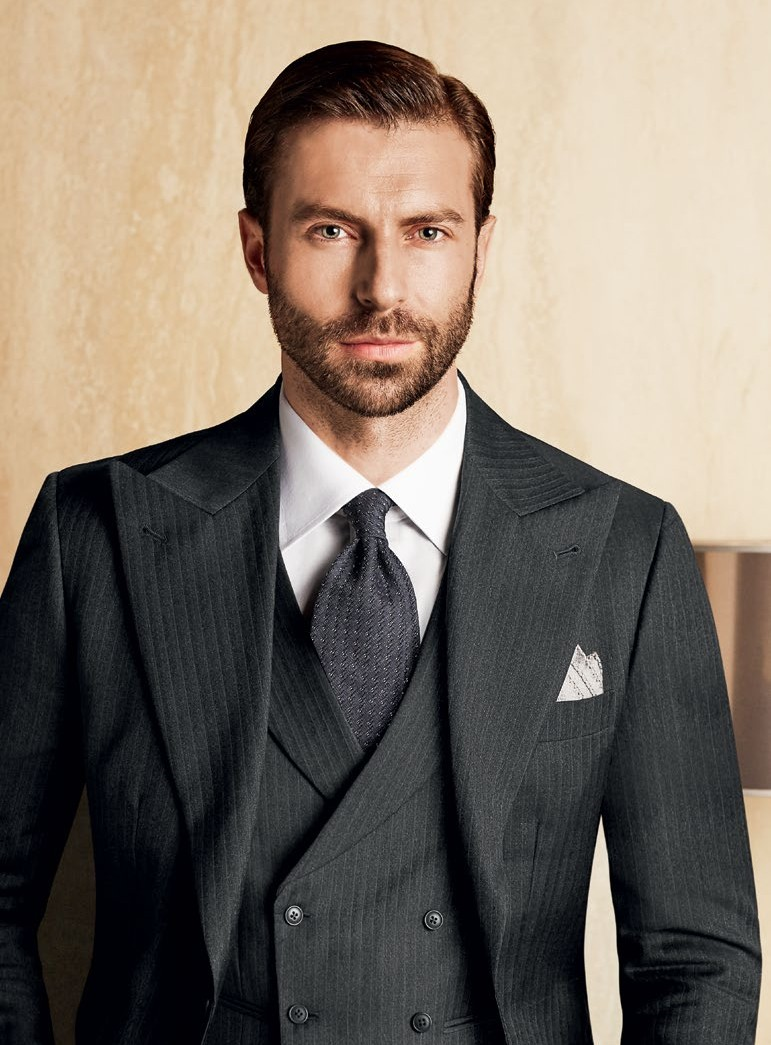 BUSINESS WEAR | GROOMS WEAR
We offer the two most common types of suits worn in the business setting: the 2-piece suit and the 3-piece suit.
A 2-piece suit consists of a jacket and pants.
A 3-piece suit consists of a jacket, pants and a vest.
You should choose your style based on the type of event you will be attending — but you can always seek advice from our master tailor if you have any doubts. We can answer all your suit-related questions. They're all worth asking, especially if you are investing in a bespoke tailored suit for the first time.